WHAT WE

ACCEPT

:

For the August sale, we will accept boys and girls fall and winter seasonal clothing only, Halloween costumes and holiday wear sizes newborn to child's size 14. Infant clothing sized 0-12 months are limited to 12 hanging outfits per gender per consignor due to space limitations. This does not include infant sleepers that should be folded and placed in Ziplock bags (3 sleepers per bag). See further instructions on sleepers on tagging instructions page. Only current styles for all clothing (less than 5 years old).Clothing must be in excellent condition. No stains, not faded, torn or outdated.

Maternity sizes S, M, L, XL, etc. of any season are accepted. Again, current styles only (less than 5 years old). Clothing must be in excellent condition. No stains, not faded, torn or outdated. Please only bring items you would buy from someone else.

Shoes are limited to 4 pair per gender per consignor, so bring your best! Used tennis shoes do not sell unless in excellent condition! Laces (if applicable) should be like new, shoes should be clean and show little wear. Infant and children's sizes only. Bigger shoes do not sell. No adult shoes please.&nbsp
Toys must be in excellent condition. Electronic toys requiring batteries must have new batteries. You can get these from the dollar store. All toys must be complete and in working order. Small pieces should be placed in a Ziploc bag and taped shut to keep little fingers out. Puzzles can be wrapped in plastic wrap and then taped to keep puzzle pieces in. Stuffed animals are not accepted. They will not sell.
Baby equipment is a big seller. Cribs and changing tables will sell better when set up for the buyer to see. If you wish to have them set up, you must do this when you drop the items off. Please make sure that your items are gently used with no rips or missing pieces. Check to make sure they have not been recalled.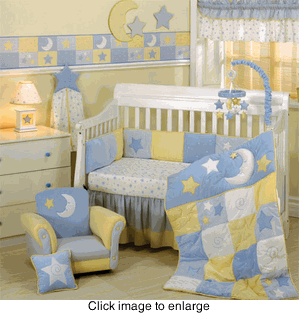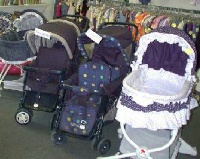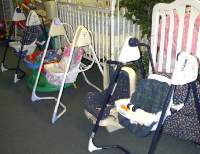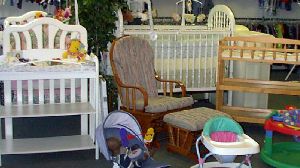 Suggestions for items to bring:
*Infant toys—
shape sorters, blocks, stacking rings, balls, rattles, crib toys, etc.
*Large toys—
play gyms, play houses, role play centers, exersaucers, "kick start" toys, pianos, riding toys, etc.
*Big Kid toys—
action figures, trucks, matchbox cars, dolls, doll furniture, train sets, etc.
*Baby equipment—
bottles, cups, bowls, plates, utensils. Please no nipples unless brand new! Breast pumps (please only motors and sterilize able parts for health reasons). Nursing pillows and covers, bath tubs, bathing aids, burp cloths, receiving blankets, bibs, socks, lap pads, high chairs, booster seats, play pens, walkers, pack and plays, bouncers, swings, etc. Strollers are very popular items and can sell for up to ¾ of the original price. Covers must be clean! Car seats must be clean and complete. Must have never been involved in an accident and must not have been recalled. Please call 800-434-9393 for recall information. Children's furniture must be complete. If unassembled, all small pieces should be placed in a Ziploc bag and secured to the pieces. Mark all pieces with masking tape with your consignor number to ensure that they are sold together. Ribbon or string works well for tying pieces together. Must meet current safety standards. Cribs, changing tables and toddler mattresses are also big sellers. Price according to style and condition.
These are only some suggestions. If you have questions about the acceptability of your items, please contact us so that we can assist you! Call Carol at 951-3386 or contact us by email at bellesandbeaus@sc.rr.com.