Click on home button to enter.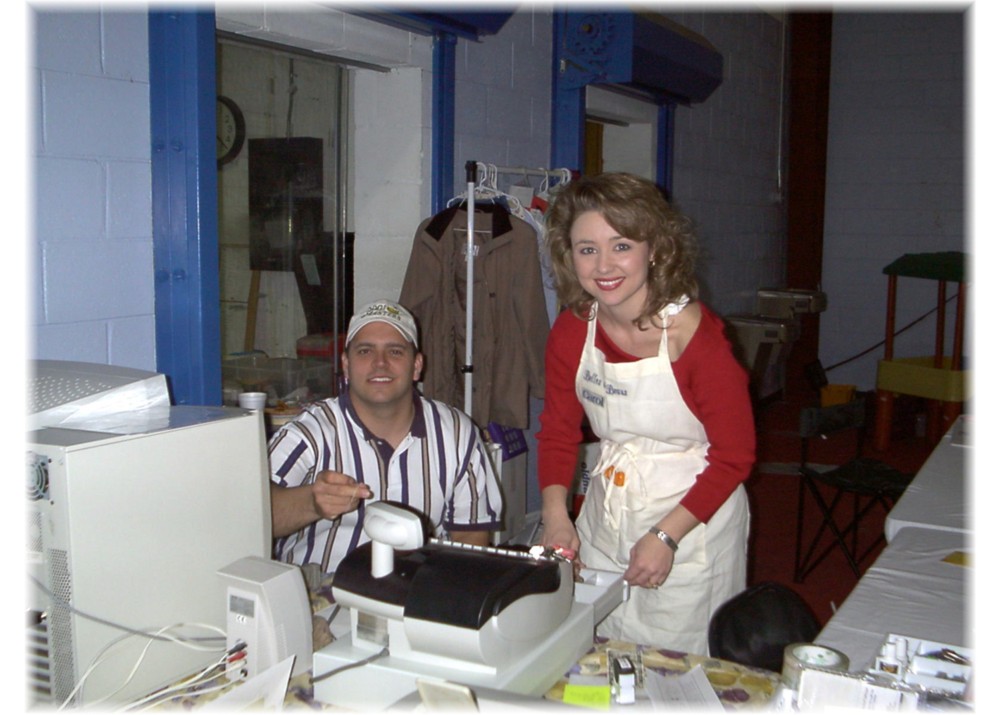 Wow! What a great sale. Despite the 2 lingering hurricanes over the course of our 3 day sale, we had hundreds of people come through our doors and thousands of items were sold. Checks and your inventory sheets of what you sold were mailed on Wednesday, August 18th. It is my pleasure to be able to write these HUGE checks only 3 days after the sale. Thank you consignors for bringing ONLY THE BEST items for our sale. The public recognizes that our sale is top notch and it is because of YOU! I cannot thank you enough for your attention to detail and having pride in the items you present to the public. People all over town are talking about the "best quality consignment sale they have ever been to."

Over 20 families were assisted through the Crisis Ministry Free Shop that was held at the end of the sale and many items were taken back to the Crisis Ministry for distribution there. Our donation to the Crisis Ministry has more than doubled as well. Thank you for helping us fulfill our mission to help those less fortunate in our community.

Our next sale will be in March 2005. Please check back often for updates on sale dates and times! We will only accept 200 consignors due to space limitations. You must let us know you are coming if you are a returning consignor. Appointment times will be necessary for drop off if you have 100 items or more to ensure quality and personal attention to you. We are working hard for you and want you to have confidence that we are doing everything we can to help your items to sell. If you have any suggestions that you think would make our sale better, please email us at bellesandbeaus@sc.rr.com. We already have some great ideas in place for the Spring. Each sale will get better and better! Check out some pictures of our sales on the WHERE WE ARE tab.