PINS: Use medium to large safety pins only. No small gold pins or straight pins. They will fall off. Attach safety pin horizontally (left to right) above the line on the card. This will help the cards to stay on better.
HANGERS: All clothing must be clean, pressed and on hangers with the exception of infant sleepers, which should be packaged in a zip-lock with 3 per bag. Price accordingly. No spit up stains or holes and all snaps must work. 100% cotton sleepers only. The others will not sell. We recommend kids wire hangers for clothing under size 4T. If wire hangers cannot be found, you may use sturdy plastic hangers. You can purchase 10 for 88 cents at Wal-Mart. Do not use toddler pant hangers. They will not hold the clothing securely enough. Adult sized wire hangers are preferred on clothing size 5 and above. Plastic hangers take up more space and the thin plastic hangers break and clothing winds up on the floor. If this happens, someone could step on it and it would get dirty. Therefore, no one will want to purchase the dirty/soiled item. It is better to purchase the good hangers and be sure that your clothing will stay where it needs to stay in order to sell. The hook should be facing left if looking at it. The tag should be pinned to the top right shoulder of the garment as you face it. Pin clothing sets together on one hanger, with the pants or skirt pinned to the outside so both pieces can be viewed. Pin pants or skirts onto the top side of the hanger to keep them from sliding to one side. When you tip the hanger, they should not move. Please see examples. Pin matching accessories (hat, socks, headband, etc.) to shirt, but separate from the tag. Make note of accessories on the tag description. Appearance is everything! Please button all buttons, snap all snaps and zip all zippers. If your clothes look neat and are ironed, they will sell better.
CONSIGNOR#: This number will be on the upper left hand corner of your card, under the line. Make sure your consignor number is correct and on every item you bring. Do not make corrections on the tag. Your profit depends on this information. We recommend taking a small piece of masking tape and writing your consignor number on it. Place this near the tag on the inside of the clothing in case a tag should become displaced. This will make it easier to identify the missing tag and reattach it to your item.
SIZE AND DESCRIPTION: The size should be written in the upper right hand corner of your tag, under the line. Please use a numerical size for all clothing with the exception of maternity clothes. Your description should be in the center upper middle portion of your tag, but under the consignor number and size. Give a short description such as color, name brand and gender on the center of the tag. Name brands sell better and can bring higher dollar amounts. Sets sell better than single items.
PRICE: Your price will be written in the bottom right hand corner of your tag. You set the price. Price to sell at 1/3 to ½ of the original price of the item depending on name brand and condition. Big ticket items can bring more of their original price. Please keep prices in full dollar increments (i.e. not 5.99 or 3.50). We have a minimum set price of 3.00 per hanging item. If your hanging item will not sell for 3.00, please pair it with another item so that it will allow for this price. If you do not want for an item to be sold for ½ price on Saturday, put a red X at the bottom right hand corner of your tag under the price. This is optional. If there is no red X, your item will be eligible for ½ price on Saturday. If you would like to donate your item should it not sell, please put a capital D at the bottom right hand corner of your tag under the price and X if you choose that option. All donations will go to benefit needy families in Lexington through the Crisis Ministry of Lexington Baptist Church. I hope you will consider this, but it is optional. Please double check all tags for accuracy. We will not be responsible for mis-tagged or mis-priced items or items without tags. These are your items and ultimately your money; please follow pricing guidelines to the tee! We reserve the right to price any item that does not have a price.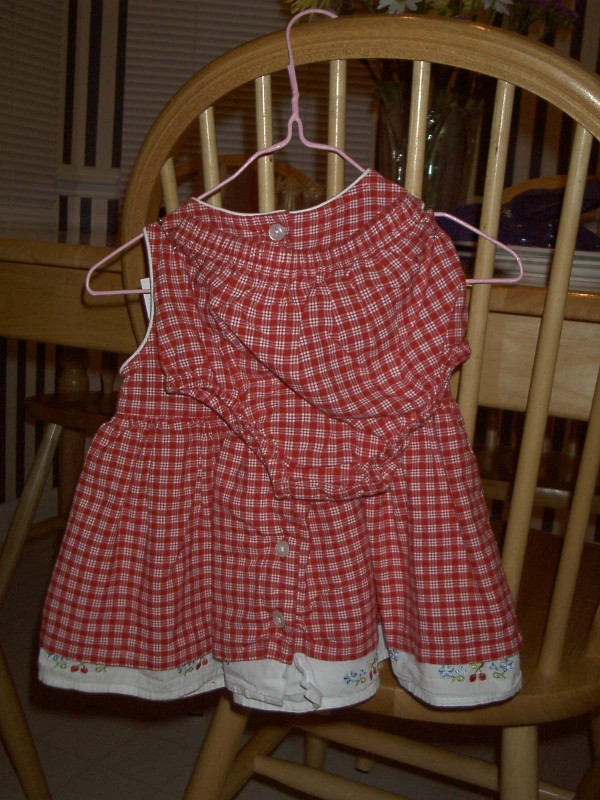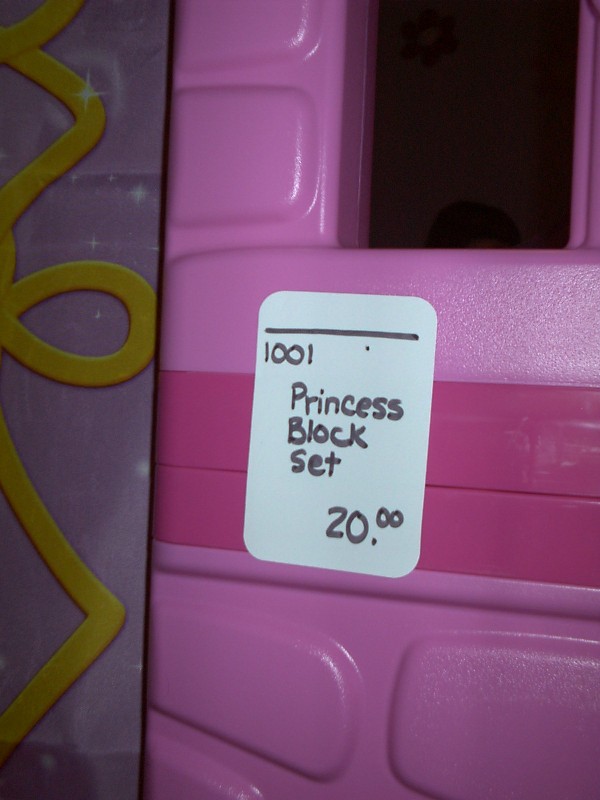 BARCODES: Barcodes will be placed on the lower left hand corner of your tag. Your consignor number barcode will go above your amount barcode. These can be mailed to you or provided at the sale.
ITEMS OTHER THAN CLOTHING: Group small items together in a zip-lock bag. Pin the 3x5 card to the outside of the bag as above. Tape bag closed with clear packing tape to keep little fingers out. Attach shoes to each other using pins, string or ribbon and attach your 3x5 card to the shoes as above. Tags can be pinned to item used to hold them together. We suggest that you place masking tape with your consignor number and the price on the bottom of each shoe in addition to the card. This helps identify your item in case the card is lost or the shoes are separated. Use heavy, clear packing tape to attach cards to non-clothing items. Scotch tape and masking tape will not hold and your tag may become lost. Make sure your description is sufficient to match up in case a card becomes separated. Books should be placed in Zip-lock bags with bag taped closed. Index card should be secured with a safety pin to the outside of the bag with all titles of books enclosed listed. Only top quality books with no missing pages, torn pages or coloring accepted. We suggest that you place masking tape with your consignor number and price on each large item (toys, cribs, strollers, etc.) in addition to the information on your card. This helps to identify your item in case the card is lost.

You will need:
A pack of 3 x 5 index cards (only this size will be accepted), medium to large safety pins (straight pins and little gold pins will not be accepted) , children's and/or adult wire hangers(preferred), Ziploc bags, clear packing tape and masking tape. All of these items can be found at Wal-Mart. You may also get adult sized wire hangers from your dry cleaner. They will usually give you a moderate amount of them if you ask. Some consignors go as far as to attach a picture/description of an item from a catalog or off of the internet to show the bargain that the buyer is getting. This may be helpful for large items such as crib sets, strollers or bedding. *Remember* If you are unsure about the acceptability of an item, please contact us at bellesandbeaus@sc.rr.com. Give yourself plenty of time to tag, as it may take a while. A little extra attention before the sale will help your items to sell much better. Appearance is everything. Thank you and happy tagging.