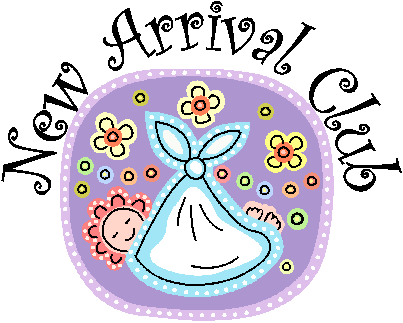 The New Arrival Club is created especially for those who are expecting or have a new baby in their family either by adoption or birth under 1 year of age. We know how expensive it can be when adjusting to life with a little one. We would like to offer a special invitation for you (and 1 guest to help you shop) to attend our Preview Party on Saturday, March 8th at 10 a.m. and get some great deals on everything you will need. Please fill out the form at the bottom of this page including your email address to register for presale passes to attend this amazing event. You will automatically be entered into the drawings without having to do this at the sale. The give aways listed below are especially for New Arrival Club members only. Check out these amazing services that our sponsors offer for you and your family. If you attend the presale and are visibly expecting, please see our staff at the front door for a Stork Line wrist band. This will allow you to sit instead of stand while you are waiting to check out.
New Arrival Club Give Aways:
The first 100 New Arrival Club moms through the door at 10 a.m. on Saturday, March 8th will receive a special goody bag filled with all kinds of samples, coupons and a shopping list!
Meg Sponseller with Daisy Duds Embroidery Works
Online sign up closes on Monday, March 3rd at noon, but
you can come out to the Ball Park Road Gym
and sign up to receive a pass
in person after that date.